This news is a little old, but I never posted about it. A couple of weeks back I finished the Wineberry Throw. Here it is in all its fuzzy, mohair, warm, woolly, glory: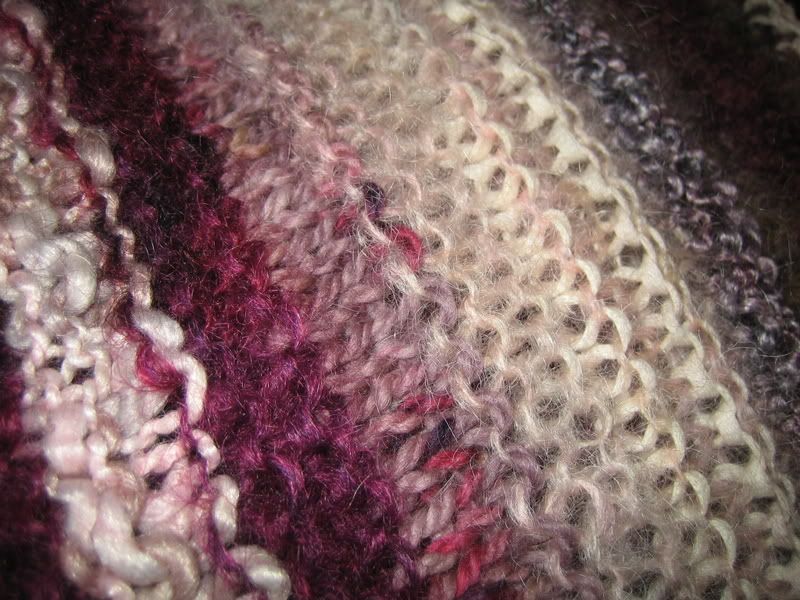 I love this thing. It was so fun to knit (kept me toasty warm while doing so!) and now it's the greatest lap blanket. It's very lightweight, but oh so warm since it's mostly made of wool, and it's also the perfect size, not too big that it's unwieldy. Love it. :o) And so does Maddie, apparently. (She is quite fond of all handknits, actually.) Here she is helping me with the fringe:
And here she is napping on it in a new spot. She never sat on that side of the sofa before, mind you, but now that there's a new blanket, well, all bets are off!