Ah, whoops. Didn't realize it had been so long since I'd posted anything, and that I never added info about my completed Pink Toddler Poncho. So here goes.

Last weekend we went to visit my friend where I gave her two girls their knitted duds I'd made them. They were well received (the 3-month-old didn't have much to say but she did spit up on it, so I'll consider that a thumbs-up) and the toddler even willingly posed for photographs.

But first some info on the completion of the poncho. First off, the pattern I used/modified for a smaller size was the Yarn Harlot Poncho. After some, er, frogging, I finally decided that I was done with the knitting portion and had it big enough, so I sent the thing through the washer and dryer before I added the fur yarn to give it a wash and make it all soft.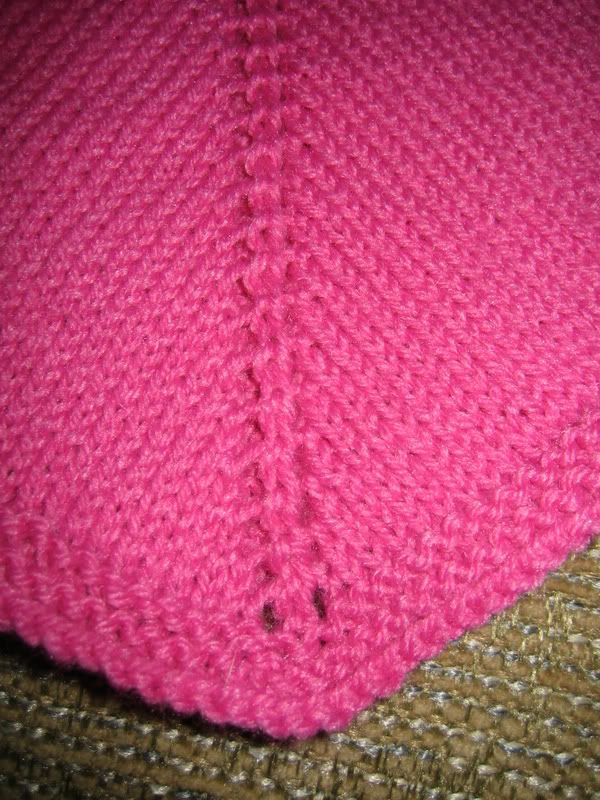 Then I needed to find some ribbon to stitch along the inside of the bottom to make the bottom lie flat since I'd chosen an acrylic yarn that wasn't going to let me block it. This came out pretty well I think: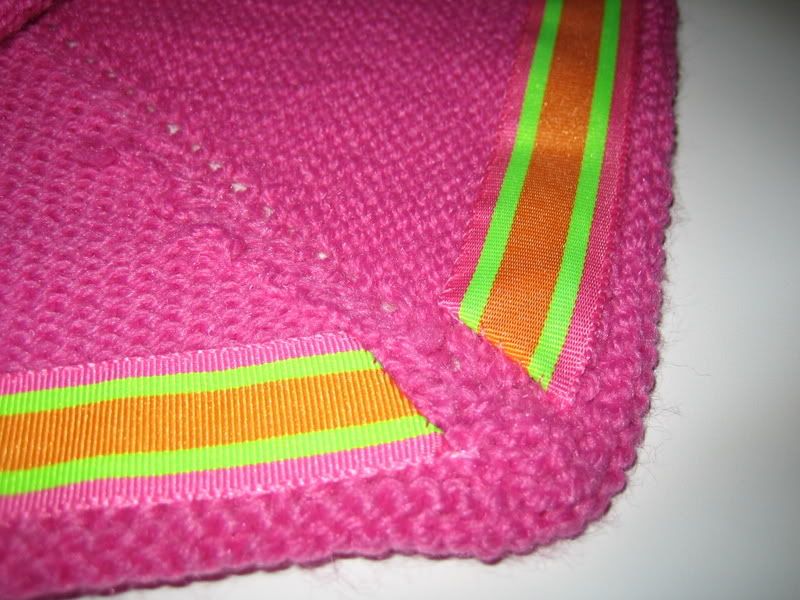 And lastly, I added some colorful fur yarn to the collar and the bottom edge...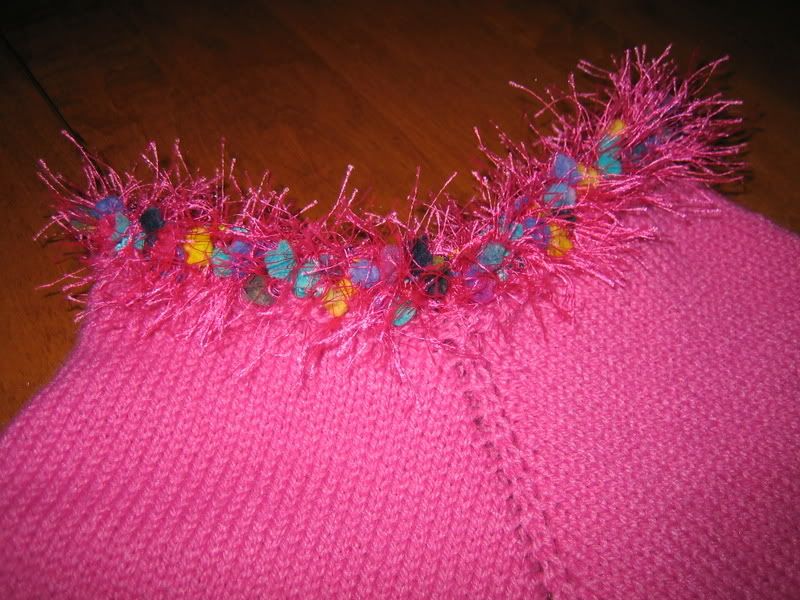 And now for the modeling pix...here we have my friend's little girls wearing the things I'd knitted for them. Here's Audrey wearing the poncho, along with her little sister Juliet in her sweater that I'd made.