I got my April Rockin' Sock Club kit yesterday! Yay! And for now, all I'm going to say is the yarn is absolutely gorgeous. I love it.
This post will not, however, be lacking in photos. I had placed an order for a pattern and kit from
Knit Witts
the other day. In some sort of yarn-planets-all-lined-up thing, I got both that order and my sock kit on the same day. It would have been fun to stretch out the yarn receiving fun, but hey, I'm not complaining. Packages of yarn arriving on my doorstep are still packages of yarn arriving on my doorstep, let's be clear here. My Muggle friend Jeanne (Hi Jeanne!) was over and she got to oooh and aaah over the new yarn with me, which was fun. For a Muggle, she's very interested in yarny and knitting-related things. ;)
I'd had my eyes on a felted purse kit at Knit Witts and when I got their newsletter email saying it was on sale I made my move. I got this adorable bag kit called the Marit Purse...it has a funky striped handle and the bag is knit in stripes to match it...so cute.

Here's what comes in the kit (yarn, handle and a magnetic closure):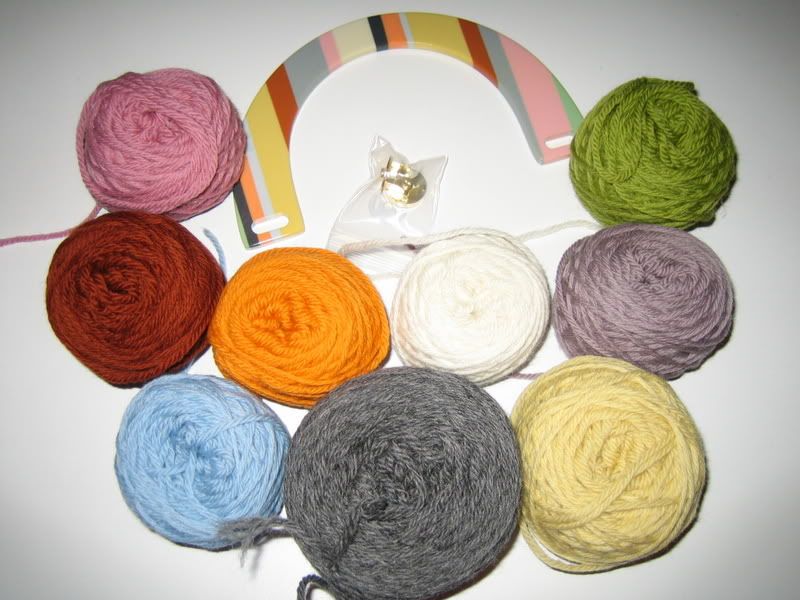 And it came in this cute little box: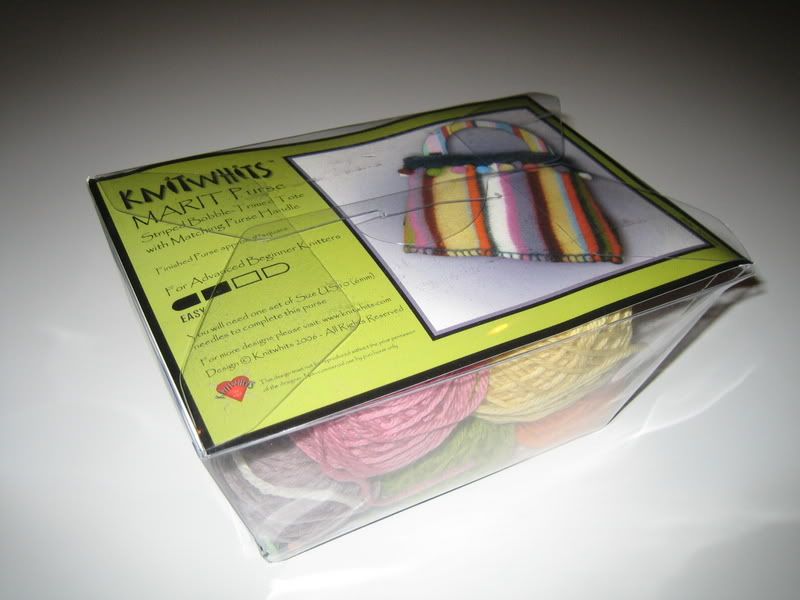 I might cast on for this soonish since it appears that it'll be a quick knit.
And in keeping with my apparent theme of learning new techniques (since I've already learned a few with the Rockin' Socks) I also got a really cute pattern that involves miters,which I've never tried. I thought these mittens looked really cute and fun to knit: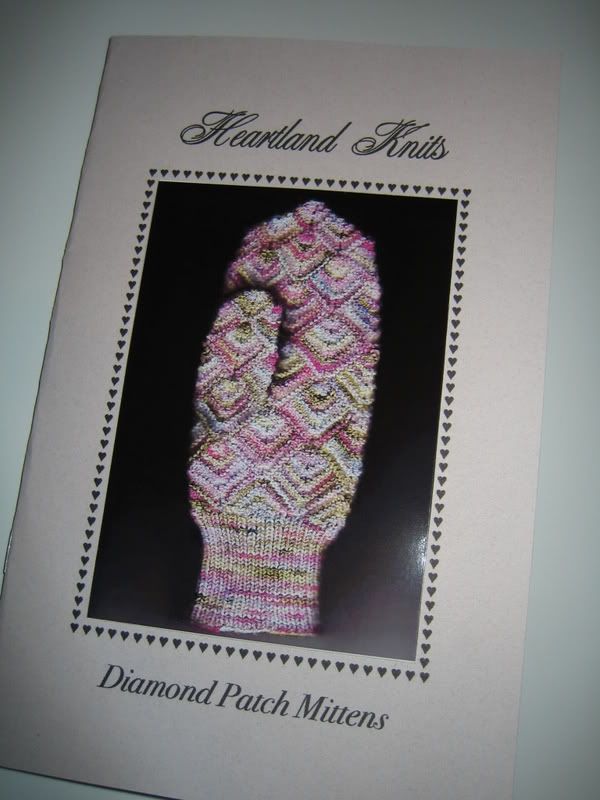 I have already decided that I will make them with this Koigu KPPPM yarn I have, which I'd gotten on a trip to Toronto last fall to visit a friend: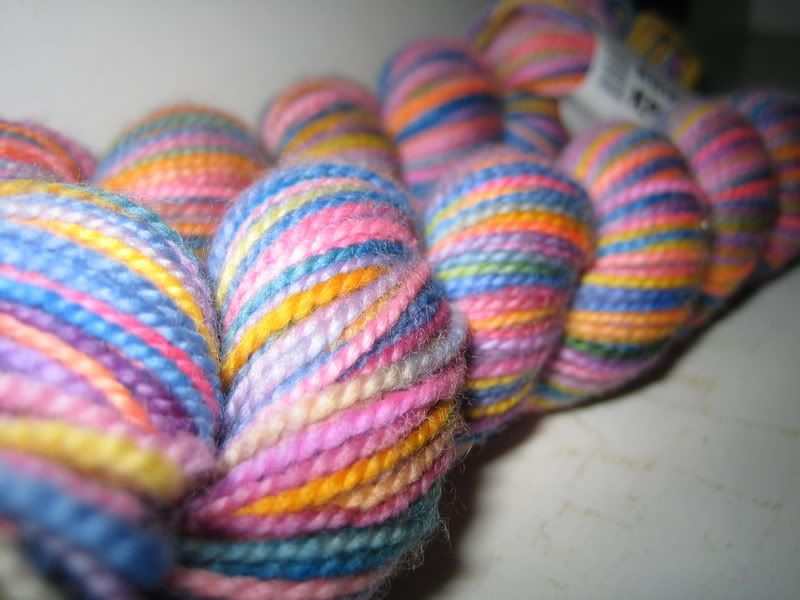 So...I need to finish my Monsoon socks before I start anything else, but then I'll dive into something new. Can't wait!