I completed my first Mason-Dixon Knitting "warshrag":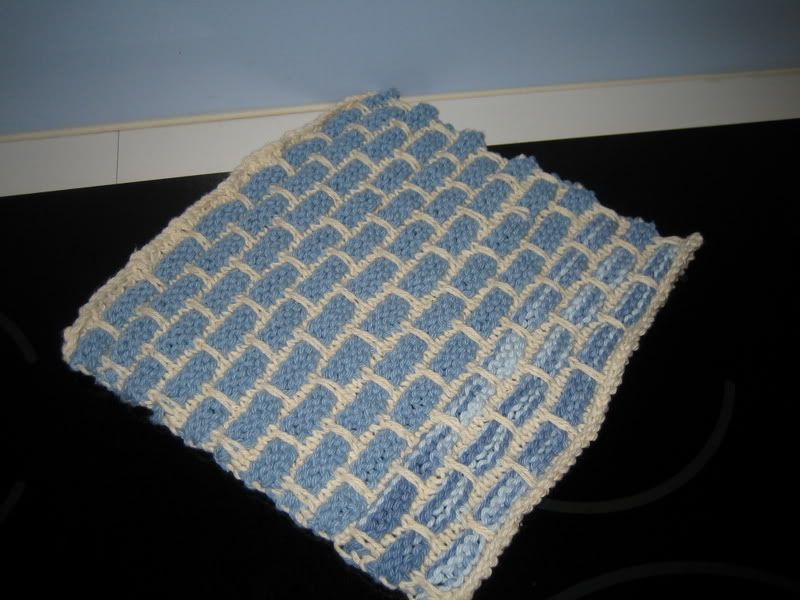 As I mentioned before, fun to knit! And quick...this took me about two evenings to knit. I already started dreaming up all of the fun I could have, getting seasonal colors and all. But I need to see if I'm actually going to use it first! ;)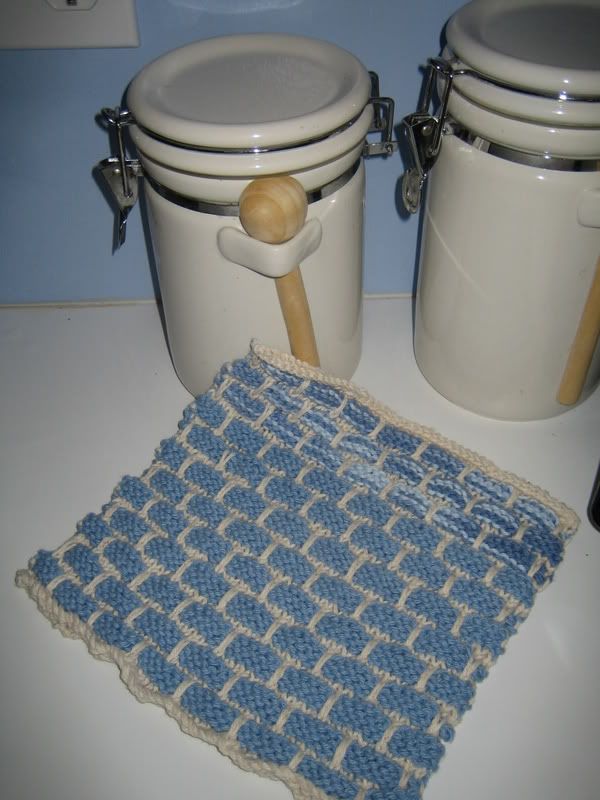 See how well it goes with the kitchen? :)

~~~

In other knitting news, I fell victim to the wiles of yarn...some new yarn arrived on my doorstep and I cast on immediately...whoops! I told myself I would finish my Solstice Slip socks first, and then I could start my August Rockin' Sock club kit (which I've seen knit up all over the web and am so excited to start) but then some pretty fall colored yarn just happened to arrive, and well, I couldn't resist its charms. I cast on a new pair of socks.

No photos yet (it's just a ribbed cuff at the moment anyway), but I'm making the Embossed Leaves Socks from Interweave's Favorite Socks book. I think these are going to be awesome!! I got three different colors from Knit Picks of their Essential solid sock yarn, Burgundy, Pumpkin and Cocoa:





I got enough of each for a pair of socks, so I figure I can end up with three pairs in the end, but I intend to do contrasting colored heels, toes, and cuffs. So for my first pair, I cast on with the Burgundy for the cuff, and then I'm going to do the leg in Pumpkin, and then the heel in Cocoa, continue the Pumpkin for the foot, and the toe in Burgundy. I am so excited about these socks!! I chose the Embossed Leaves pattern because, well, leaves? fall colors? it just all made sense. :) I also was impressed by how soft this yarn is, and so far I love this pattern too. I doubt I'll get these done for wearing this fall, or maybe I will, I don't know. But I have some other necessary knitting to do, as soon as the yarn arrives. I ordered some yarn to make a baby sweater for my sister-in-law's shower in 3+ weeks. So once that arrives I'm not allowed to work on anything else until it's done.