I am wondering how much knitting I'll be getting done in the near future.

Why is that, you might ask?

Here's why:



Meet Moose, our new kitten! We got him yesterday, and he's the sweetest little thing. He warmed up to us very quickly, and was soon purring and going back and forth between mine and my husband's laps looking for pets and head rubs. I am tentatively hopeful that I finally have the lap cat I wanted for so long!
We haven't introduced him to Maddie yet, because Moose has a little cold he's getting over. But I kind of think he's even doing better than he was yesterday evening when we brought him home. So, soon we'll be able to bring them together and see how that goes!
He's very curious and is being quite the active kitten, although at the moment he's snoozin' on the back of the sofa. And true to form, he also appears to appreciate handknits: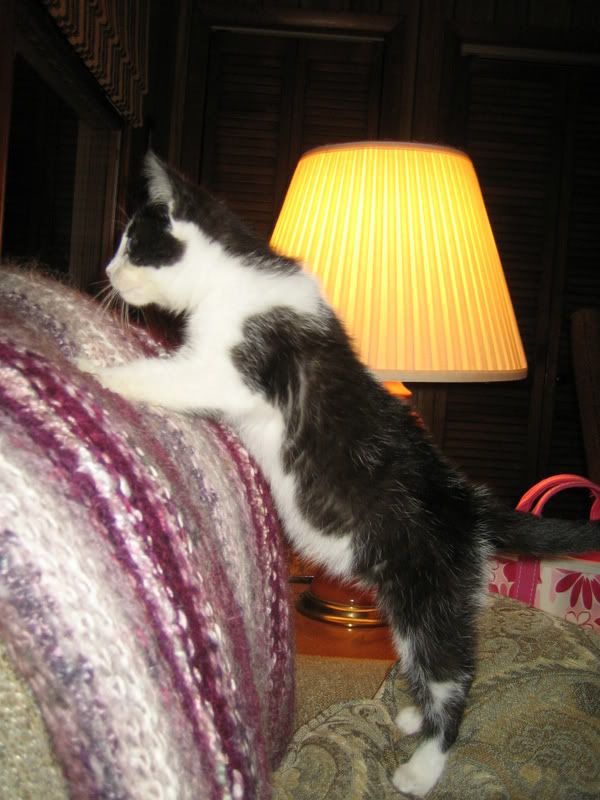 Back soon with some actual knitting content!