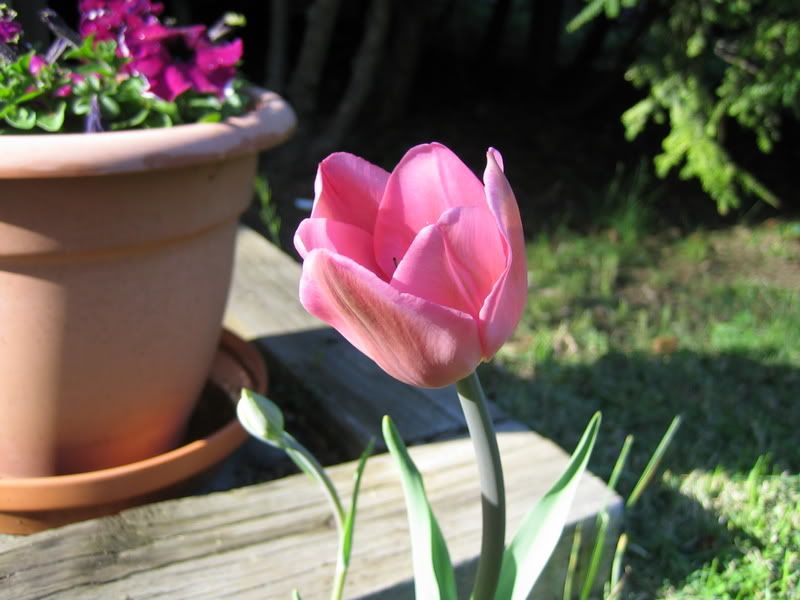 I love pink flowers. Last year we didn't plant any annuals in our yard, and I wanted this year to be different. So this past weekend I planted flowers. Lots, and lots of flowers. And mostly pink ones. I am lucky to have a sweet husband who doesn't mind if I want to plant all pink flowers. :) I don't have pictures of all of them because they're not too floriferous* (is
too
a word! I
looked it up
...) yet, but I am hoping they will be as the nice weather progresses. I planted
impatiens
, and
petunias
, and some pretty little things called
verbena
and
alyssum
. So pretty. And all pink and purple (of course...).
Here are some of the petunias I put in a pot:
I love this color. It's so vibrant in the sun.
And...our tulips came up! This was our first year planting bulbs, and so far so good.

(* that word was on the description of one of the flowers we got. I thought it was a great word!)
And in knitting news...
What's wrong with this picture?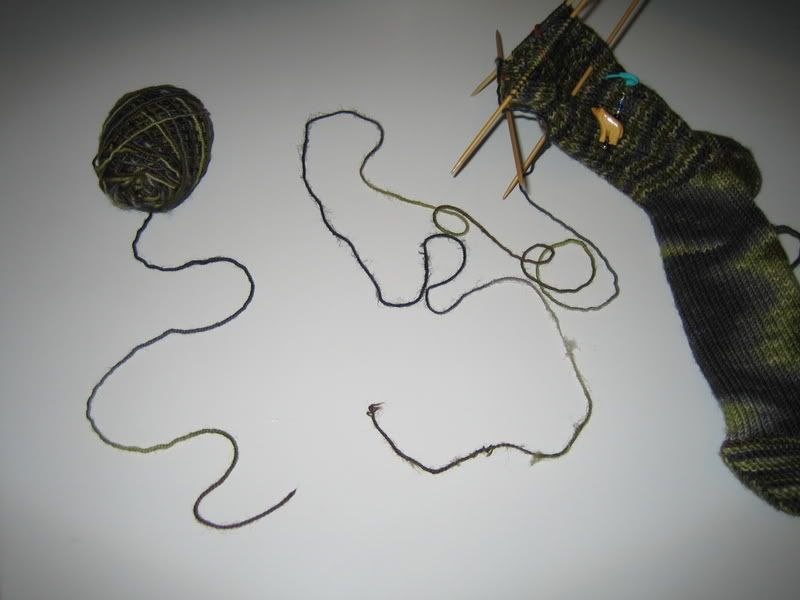 I am still not quite done with my second Inside Out sock. So close...and yet so far. Last night I made the error of knitting my sock with the ball of yarn still in my knitting bag at my feet...well, I suddenly realized that Mr. Moose was at my feet...and, well, let's just say he made really quick work of this. I swear he wasn't there very long at all. I had to rinse the yarn out (it was all wet and slimy and eeeeew) and leave it to dry. Tonight I will see about restarting this. I am so close to being done, and I just want to move on!