First off, let me start by saying that this is my first official post under my new name...The Knitting Moose! So named because of this guy: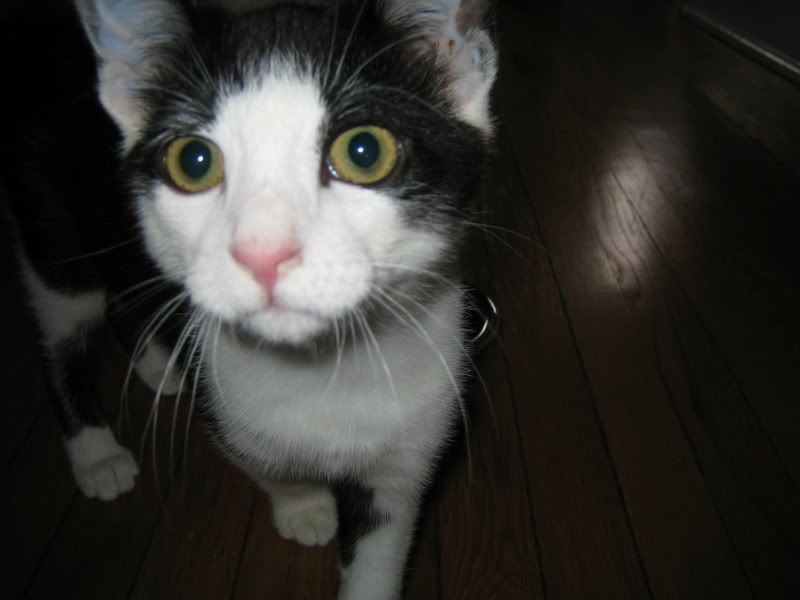 ...our little kitten named Moose, aka Trouble, who loves to help with everything around the house, especially my knitting.
My friend Jeanne, (Moose's "Auntie Jeanne") gave him a lovely handmade pottery bowl that she made. Here he is using it for the first time: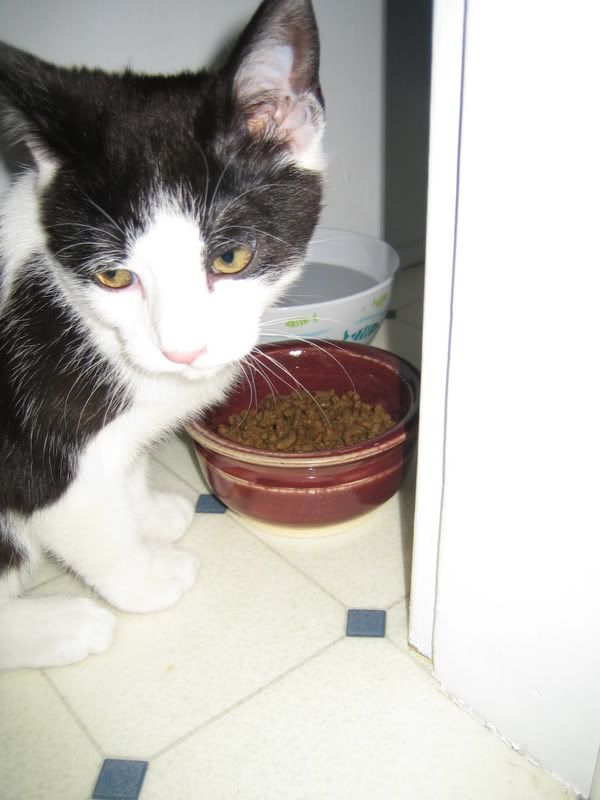 Though that look doesn't say it, he most definitely approves of his new dish.
And because it seems that poor Maddie hasn't gotten much face time on the blog, here she is, atop none other than a hand knitted afghan (my mom made this one years ago):
She has actually been feeling a little under the weather lately, with a swollen/blocked salivary gland under her tongue. Poor kitty. She's been a little sore, and is on antibiotics now and seems, dare I say it, to be a little better as of yesterday and today. Hopefully she's on the mend now.
Bags, Bags, Bags!

Over the weekend, I received a much anticipated package of some goodies I ordered. I was so excited to get them, and I was not disappointed! I ordered two items from Piddleloop, an Etsy store. The stuff they make is beautiful, especially in person.
First, I was totally enthralled by a DPN wallet I saw on Nell's
Chicken Knits
blog, in
this
post, and I just had to have one of my own. Here's mine:
I completely adore it, and it is perfect for what I needed. There are four pockets for DPNs, and it fits my 7" needles perfectly. I wanted something to keep them organized and this was the ideal solution. I can put all of my "o" sizes in one pocket (000, 00 and 0) and then 1's, 2's and 3's in the other pockets. Love it! :) It's very pretty, inside and out, and the attention to detail is exceptional: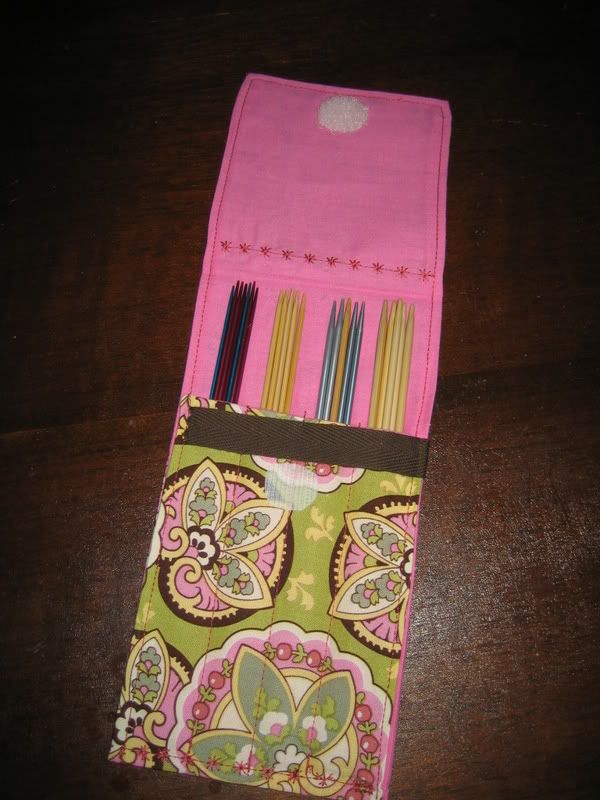 And, it's pink. :)
Then, because I am a bag person, I also fell victim to the charms of this adorable knitting bag: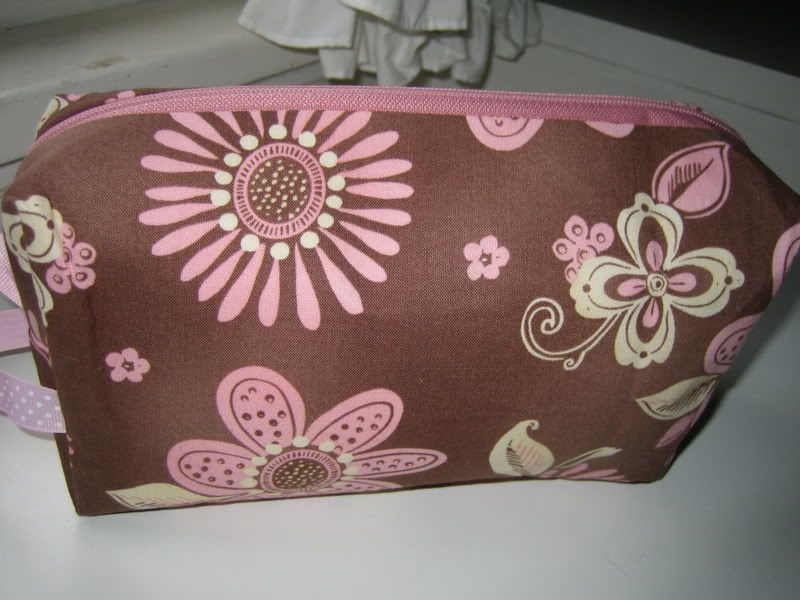 It's very nicely made, inside and out, and again, there is a great attention to detail, right down to a stitch marker zipper pull, which according to a card that was attached, is from
Zero Markers
, also on Etsy.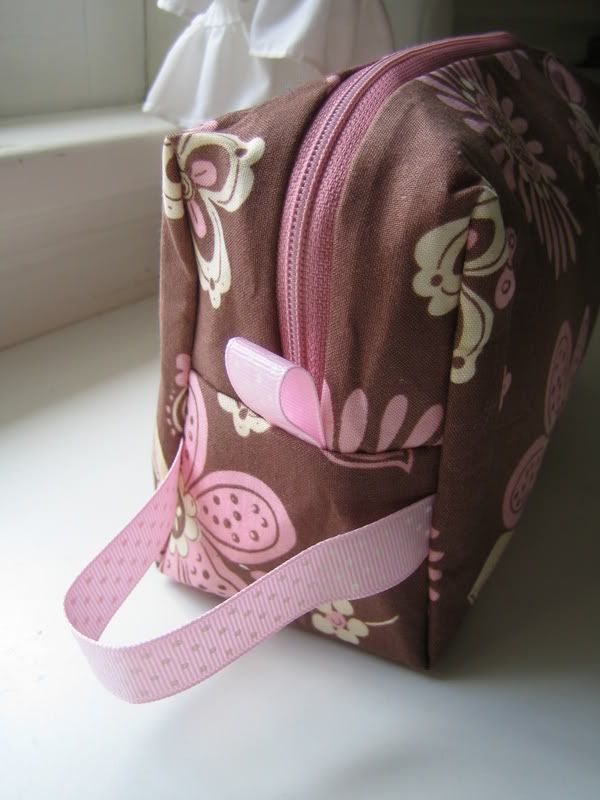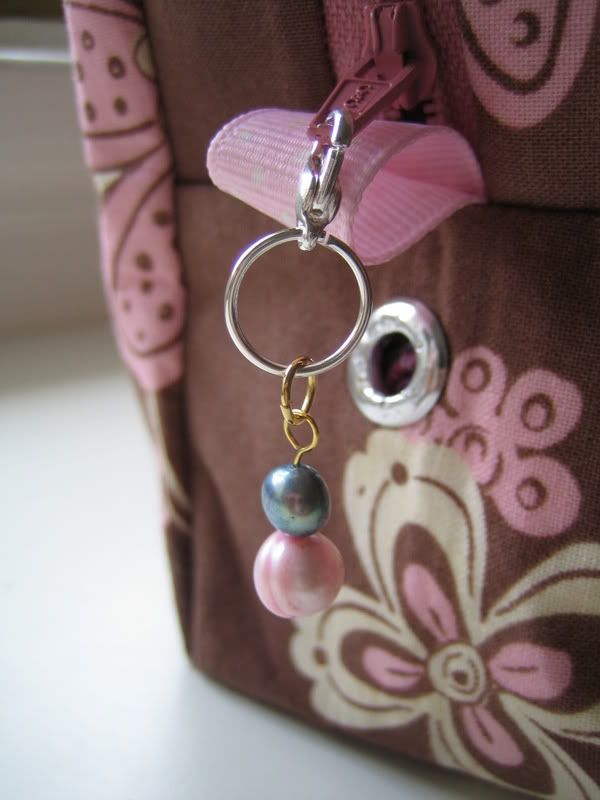 It is the absolute perfect size for a socks-in-progress project, and as you can see, I've already pressed it into service: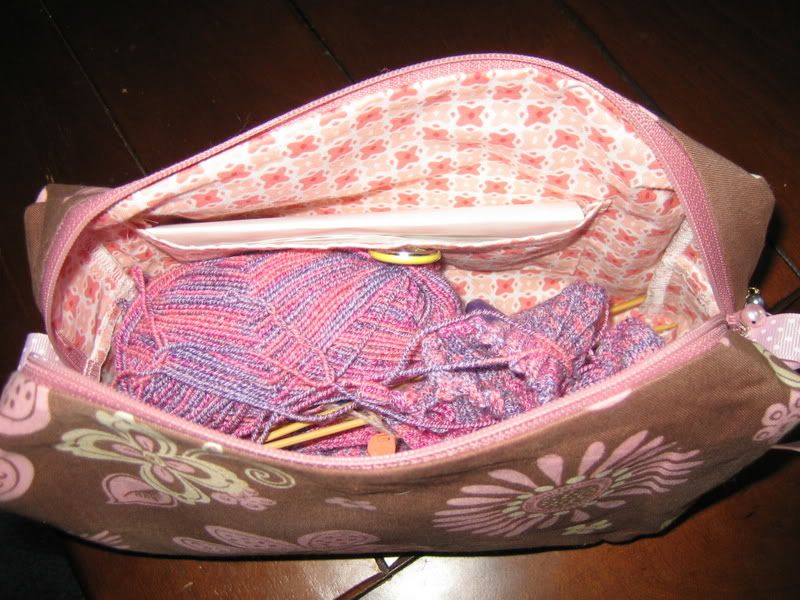 And because this post needs
more
photos in it (hopefully there's no one out there in dial-up trying to read this!) I must share with you the fun little extras that they sent along with my purchase: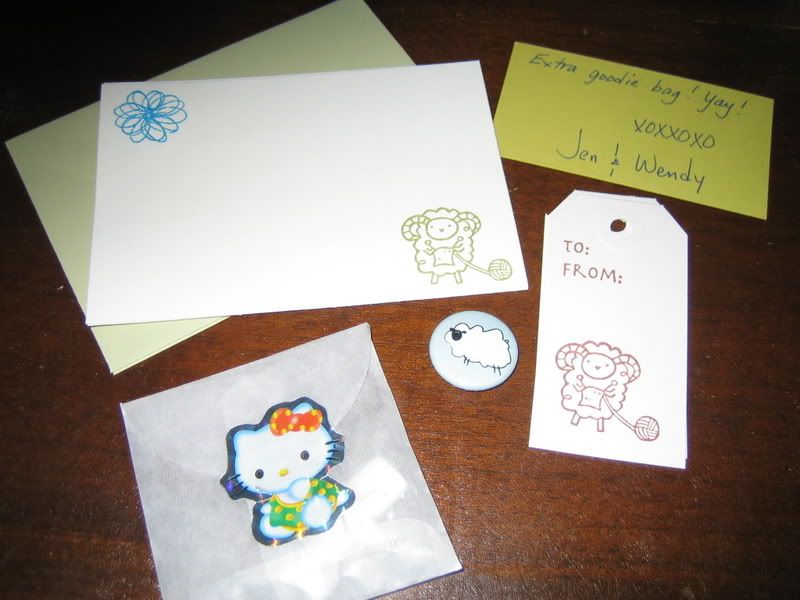 In that little baggie were these cute stitch markers: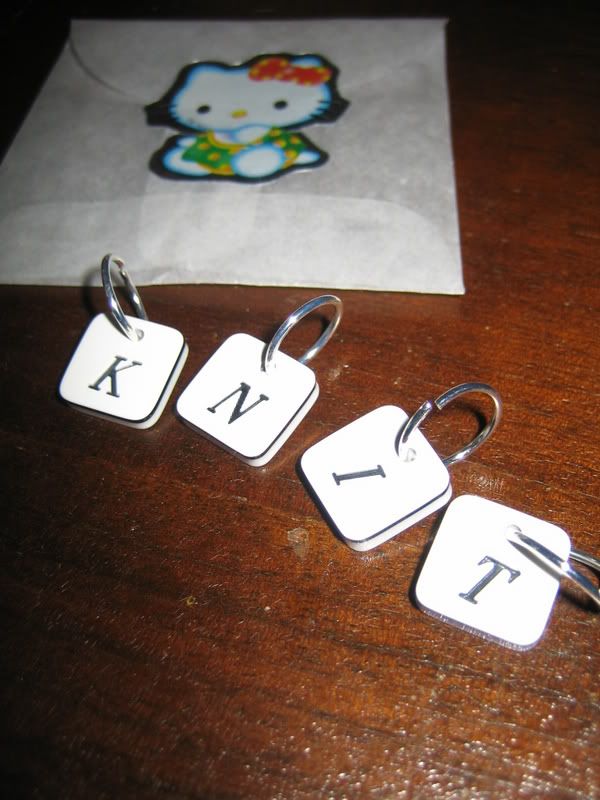 In addition to the great products, one other thing that Piddleloop has going for them is great customer service. I had never ordered anything using PayPal before and so when I hit a snag (totally on my end, of course) I sent an email asking for assistance, which I received right away. Jen was very friendly and helpful, and it was a pleasure doing business with them.