As I mentioned before, I finished my pale blue hat a while ago. But I never posted officially about it as a(n) FO. I think it's going to be a nice hat to wear next winter. There's definitely something anti-climactic about finishing a hat in May though, I'll sure say that. Anyway, here it is: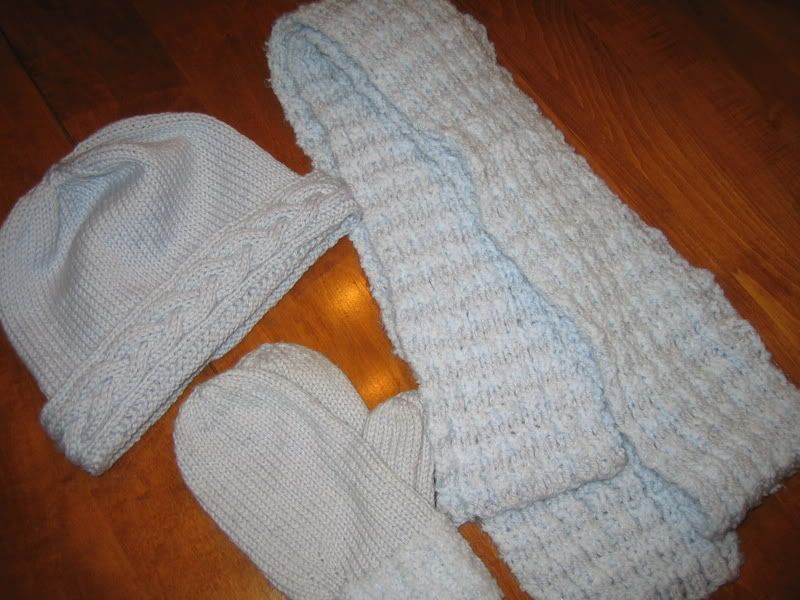 No idea if I'll wear them all together or not, perhaps just part of the set.
Anyway, the hat pattern is
Coronet
from Knitty. It was very fun to knit. I am not sure how the brim, which is folded up, will behave when wearing it for real. I might want to tack that up so it stays put with none of the back of the stockinette peeking out at the bottom (which it wants to do) but on the other hand, it might be better to have it so I can adjust it. We'll have to see about that one.
The yarn is Jo-Ann Sensations Bellezza Tesoro, in Blue #632. It is a very soft 100% wool which was lovely to knit with.
Specs for this project can be found
here
!