Another FO! I finished some more socks. These were my plain, take-along-project that I had on the needles, since you have to have something mindless to knit while watching TV, riding in the car etc., right? Anyway, they're done, which is kind of a good thing as I've had them going for a long time, and I was kind of getting bored by them, even though I love the colors.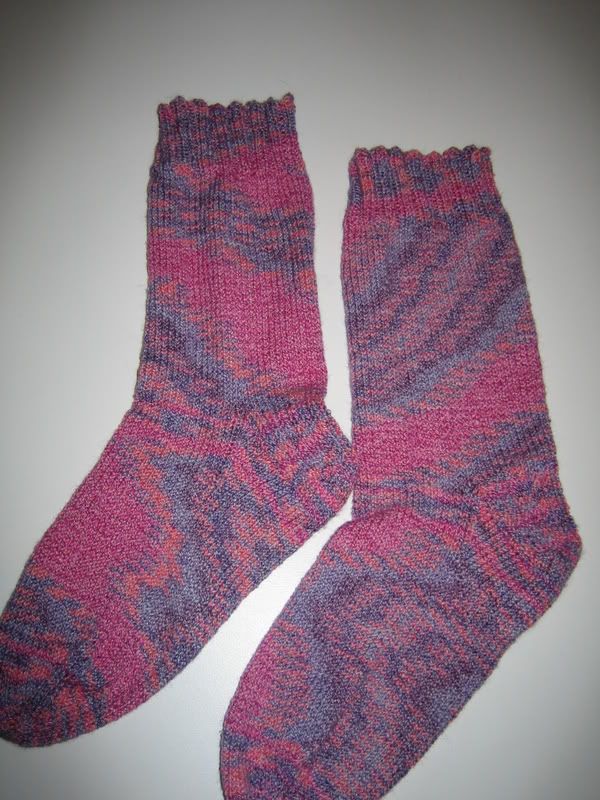 These socks were knit in Knit Picks Dancing, which I think they may be phasing out as they only have a color or two left and they've been on sale for quite some time. The yarn has elastic in it, which has made some comfy socks! I am quite pleased with them. I just used my basic plain sock pattern, top down, nothing fancy. The color pooled and did its wonky thing, but I like them.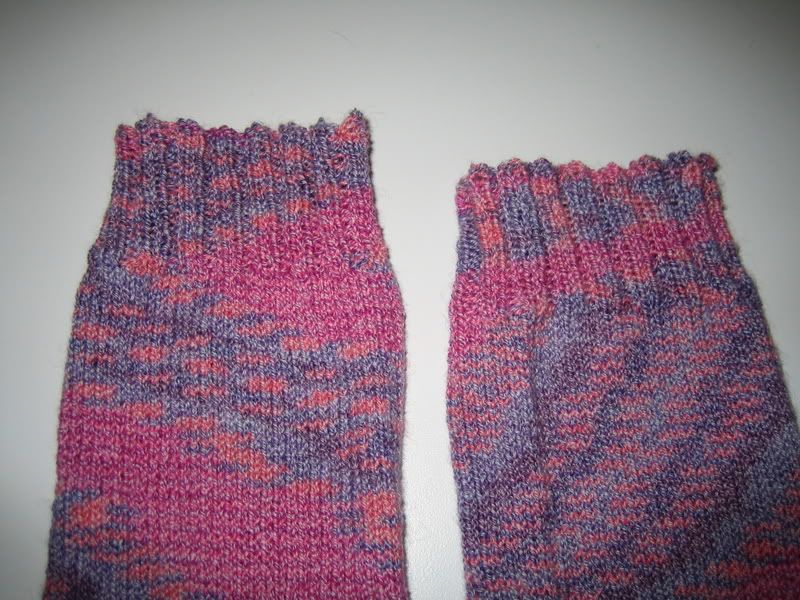 My project specs can be found here.