I have now completed the knitting portion of the Very Pink Bag. It's ready for felting, so when I am done with the Marit purse I'll felt them both.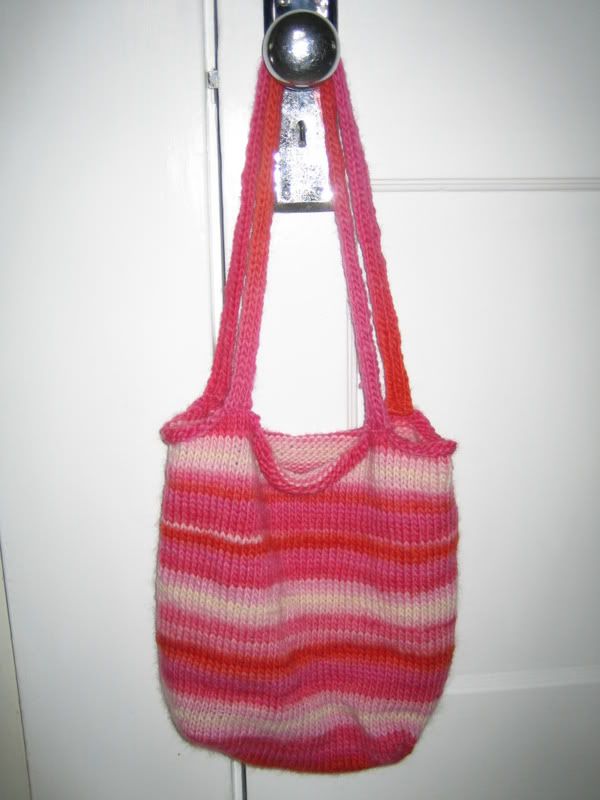 I added my i-cord handles, and tried to make the colors contrast each other. I wasn't completely sure of how long to make them, since with felting it's pretty much a crap shoot anyway. I just made them so they looked proportionately right to me. I do hope that the handles end up being hand-carry length though. I guess we'll see.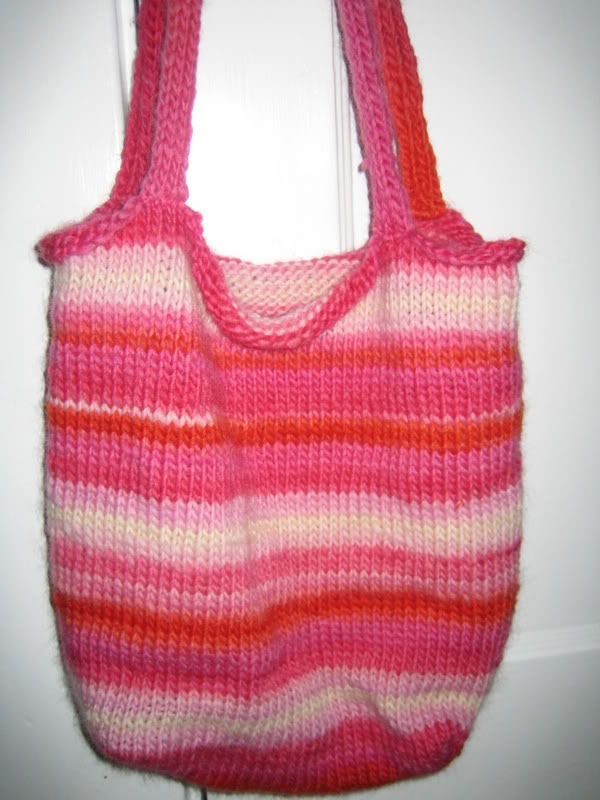 ~~~

I started drafting this post when I was not yet done with the Marit purse...but I am now. Here are all the pieces:




Last night I completed the rest of the knitting portion of this bag, and distracted myself with some TV while I wove in a seemingly endless number of ends. Changing colors that many times makes a lot of ends! At least I wasn't too concerned with them because it will after all be felted.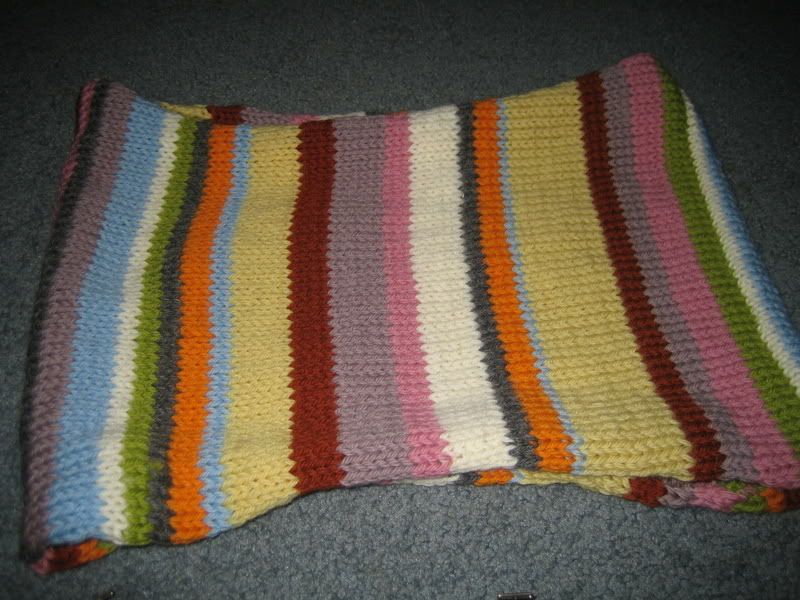 I did the bottom (just a rectangle of stockinette) and the pointed edging that will go around the top (I should have taken this photo the other way, this is actually shown upside down):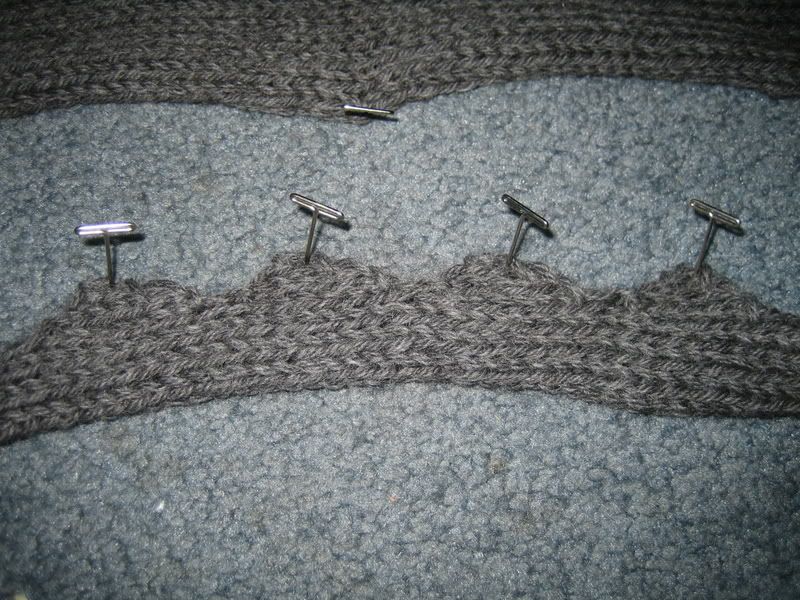 ...and then I made my 16 little bobbles, which turned out to be quite fun. Makes me want to find more things to put little bobbles on!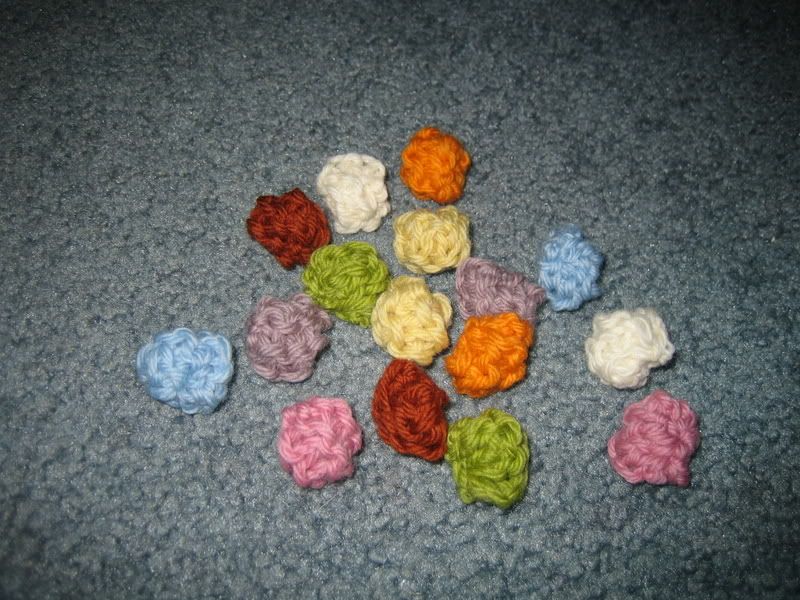 So hopefully I'll find some time soon to felt these. Maybe on our day off tomorrow...that would be fun, but more likely it'll be next weekend. We're having a couple of friends over for a festive 4th of July dinner tomorrow and I need to do a few things in the kitchen.

I'm having lots of fun preparing for the dinner...I love to entertain, especially when it's with good friends who will appreciate fun things like red and blue napkins and candles, etc. I am trying to find all of the red and blue things around the house that I can use, like bowls and such. I have some of those silicone baking cups (like these, as an example) and I have enough red and blue ones to use to make a festive dessert. Perhaps some reduced fat chocolate cupcakes (using apple sauce in place of the oil) with white frosting on which I can put red and blue sprinkles. Such fun!

Happy 4th of July, everyone!