As I have no knitting photos to share at the moment, I will instead hopefully appease you with Moose photos, while I yammer on about my Christmas knitting plans. :o)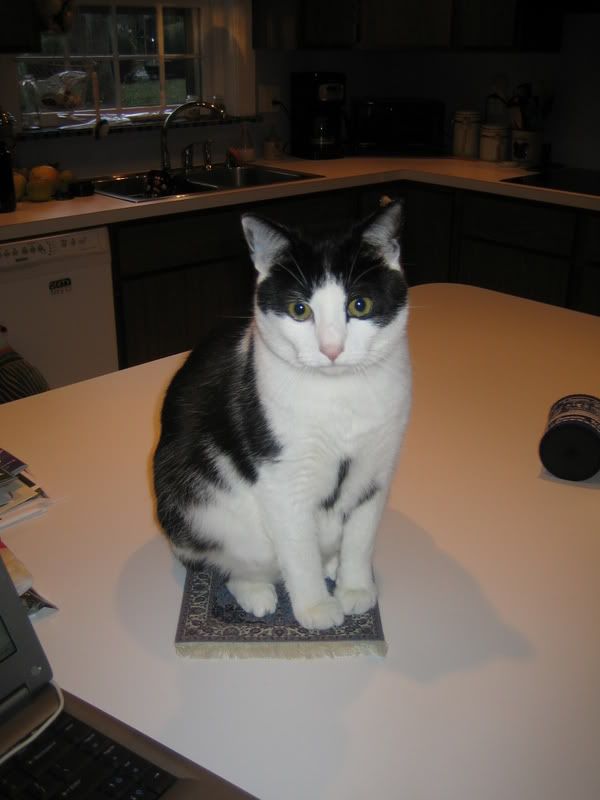 What mouse? I will sit on your mousepad now, thankyouverymuch. And look! I fit. And I'm cute, sitting here on the very small "carpet".


I know I previously mentioned grand plans of seven hats...nope, that's not happening. (See? I knew I shouldn't have mentioned anything.) However, there will still be hats knit for Christmas.

I am still going to make my mother-in-law and father-in-law each a hat. Simple ones, I think, as they are not really frou-frou type people. I got some Wool-Ease Chunky for my FIL's hat, in a dark brown, and I am making a simple hat with a ribbed brim for him. And for my MIL, I got some Patons Decor in a variegated shade with blues, greens, and some purple (I think it's the one called Mountain Top--I really need to remember to look at the names!) That will be a simple roll-brim hat.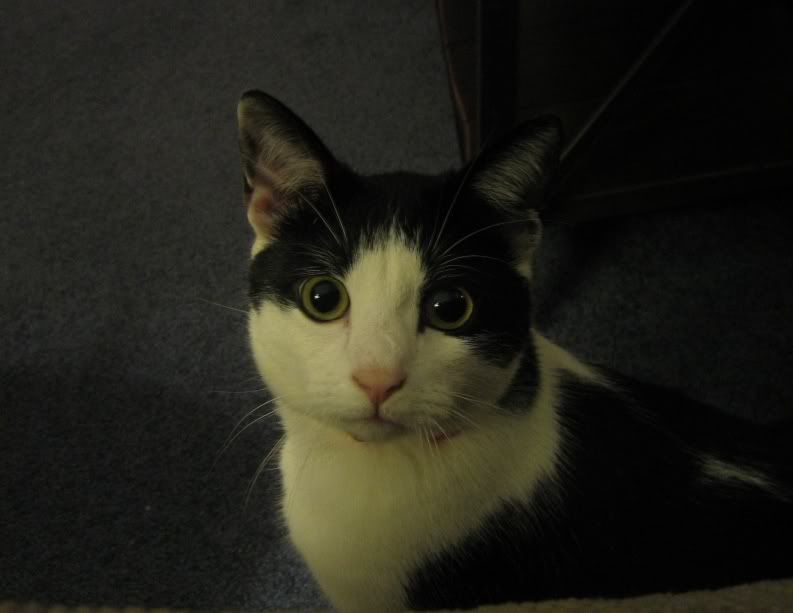 Then there is, of course, the one I've already started for my husband. He's heading out on a business trip soon so I will have lots of time to work on that and his mittens too. Oh, and last night I asked him if I could measure his head for his dad's hat, and he obliged, although he also suggested I measure his baseball hat, which was funny because that is exactly what I did when I was planning for his hat! Turns out I was right on with my measurements, so his hat should fit.

I am also going to make something for my best friend, which will either be a new pair of socks (I'm thrilled that she loves my handknit socks!) or Anemoi mittens. I might cast on for those, see how they go, and then decide if I will have enough time to make them. Otherwise I'll dig through my stash for some sock yarn, and make her some ribbed socks. I like those for her since they stay up reasonably well. The hats and other stuff I can crank out quickly, so I think this list is do-able.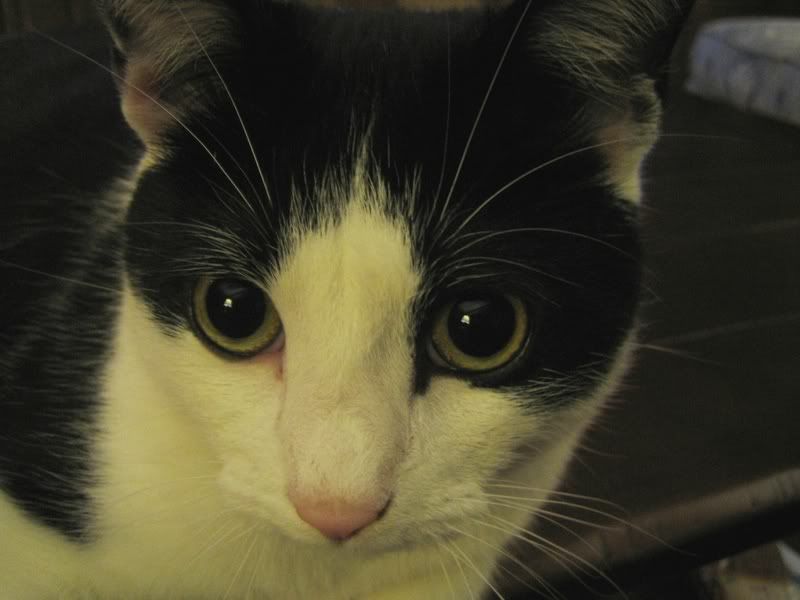 Big-eyed kitty

I am actually getting a lot accomplished in regards to other Christmas shopping, and I have addressed my cards, and just need to write them now. My goal is to get all of the fiddly stuff like that done, and be left with only some pleasant knitting to do while enjoying the season!

I now leave you with a bad photo of Moose but one that showcases his Christmas collar...hee! We have a collar with a bell on him so that Maddie is forewarned of his approach, since she still does NOT like The Moose. I doubt she ever will; our only hope is that he will eventually calm down enough that he will resist bothering her all the time!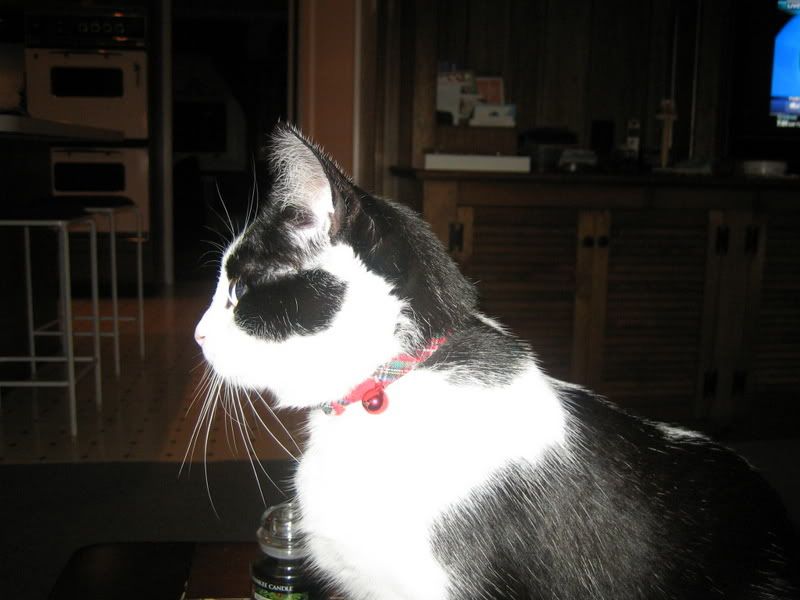 Moose's Christmas collar